New Year on the Faroe Islands – a life time experience
New Year 2022/2023
3 DAYS INCL. FLIGHT, ACCOMMODATION AND NEW YEAR DINNER
Inbound: 30/12 2022
Outbound: 1/1 2023
New Year's Eve at Hotel Hafnia with a view over Tórshavn city and fireworks at midnight.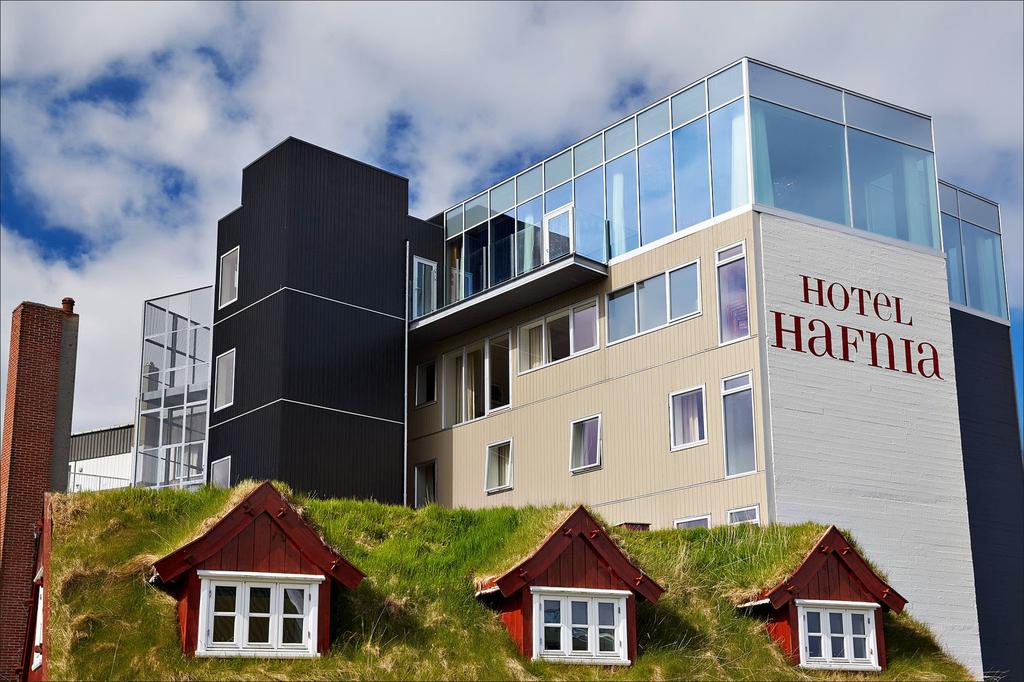 The evening will start with an aperitif at 7:30pm before we head up to the top flor restaurant Panorama. Enjoy the evening with a view over Tórshavn city as we serve a 5-course menu.
At 11:45pm we will continue the party at the grass rooftop where there will be served sparkling wine, while we "shoot in" the New Year and enjoy fireworks at midnight.
Shortly after midnight, we will continue the night with coffee and sweets.
Menu:
Cauliflower soup
Smoked local salmon
Beef tenderloin
Panna cotta
Petit fours
Wreath cake at Midnight
Welcome drink
Wine, beer or soft drinks
Coffee/tea together with Baileys/cognac
Champagne
(menu – subject to change)
Price person from DKK 5.495,- (€ 740)

Single supplement DKK 780,- (€ 105)

Extra nights DKK 585,- (€ 80) per night / person

Make Travel offers car hire this package from DKK 1.490,- (€ 200) – and this price includes: unlimited mileage, insurance (excess on damage DKK 7.000), personal insurance, theft insurance, airport taxes and VAT.
Read also our "terms and conditions" for the sale of individual packages to the Faroe Islands .
If you need any information or guidance, then please contact us at make@make.fo
or by telephone: +298 232100 (FO) / +45 27771234 (DK)