Faroe Islands holiday home and a rental car
8 days incl. flight, holiday home and a rental car
Come and visit our amazing islands for 8 days, where you will be staying at a local holiday home. This is the perfect opportunity to experience the local community.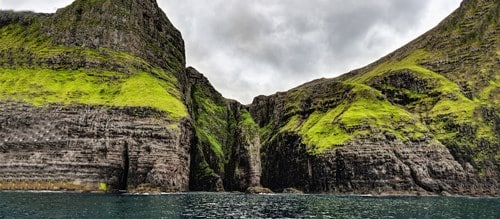 Use the rental car to drive to the many different islands and enjoy the fantastic scenery and experience beautiful attractions. The road network on the Faroe Islands is very well developed, and it is easy to get around; 80% of the islands are connected by bridges and tunnels. Every visitor should plan their stay here with the weather in focus, as the weather can be change completely – it all depends on what island you are on.
Only you and the weather set the pace on this trip.
The Faroe Islands is an experience of a lifetime; the islands have a unique nature, a rich history and a rich culture. The ever changing weather with rain, mist, heat and sunshine provides a breathtaking natural beauty, and gives it stunning colors. Meet the every so polite and hospital inhabitants of the islands, which is a substantial part of the experience. There are birds and sheep, pristine nature and isolated settlements.
There is a silence, that only gets interrupted by the cascading waterfalls, and the wildlife.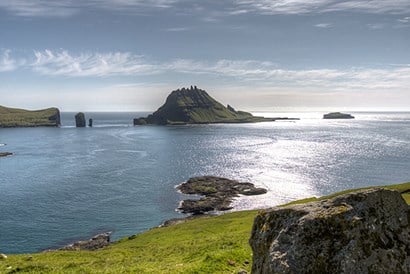 You can read more about the holiday homes here.
Price per person from DKK 5.495,- (€ 743)
Read also our "terms and conditions" for the sale of individual packages to the Faroe Islands .
If you need any information or guidance, then please contact us at make@make.fo
or by telephone: +298 232100 (FO) / +45 27771234 (DK)