Faroe Islands fishing trip and rental car
6 Days incl. flight, guesthouse, fishing licence and rental car.
With the location that the Faroe Islands have it is only natural to think of fish. This is not without reason, because 95% of our nations revenue comes from the fishing industry.
Located far out in the middle of the Atlantic ocean, far away from our closest neighbours, we can proudly boast about us having some of the cleanest water in the world. A fishing trip to our beautiful islands is therefore the perfect trip for all fishing enthusiasts.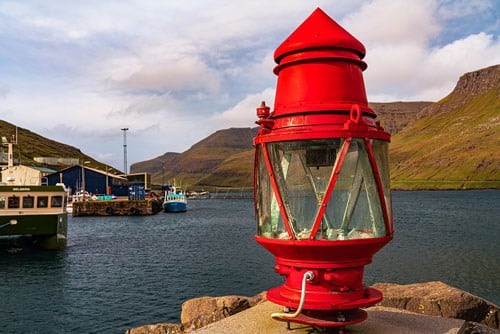 Make Travel has made a 6 days trip to our beautiful islands and with stays a 3 different locations, you will have the opportunity to do some sightseeing as well. Included in the package is a fishing licence, which gives you the permit to fish in all of our lakes. Also included is a 3 hour fishing trip with a faroese local and his faroese fishing boat.
It is possible to catch these fish in the Faroe Islands: Cod, Haddock, Flounder, Shark, Ling, Colefish, Halibut, Plaice, Catfish, Maceral, Monkfish, Whiting, Squid, Redfish, Herring, Pollock, among many others.
Price per person from DKK 9.995,- (€ 1.350)
Single supplement DKK 900,- (€ 120)
Read also our "terms and conditions" for the sale of individual packages to the Faroe Islands .
If you need any information or guidance, then please contact us at make@make.fo
or by telephone: +298 232100 (FO) / +45 27771234 (DK)